Enabling Digital and Cloud Transformation for Enterprises
Why DigitechLabs?
Our Customers from around the world – startups to Fortune 2000 companies - partner with us to identify the right technology-driven solution to solve a business problem
We don't begin our partnering journey with Technology, but we start it with understanding your specific business need.
We then present viable "Current" options to our customers for technology adoption, along with a phased roadmap to implement new technologies.
Our team of strategists and technology experts then work with you to come up with a digital solution that is designed to deliver an expected outcome.
Web-Mobile-Ecommerce Design And Development
We are geared to help businesses, Small Medium, or Big, build their online presence, scale their capability, expand their offerings with Security in-built and increase their customer base globally for growth year after year.
We bring >500 person-years of collective Web Design, Development, and eCommerce solutions capability. We have enabled >100 businesses to succeed with our partnership.
In a fast-paced, nimble world, entrepreneurs are seeing the benefit of Fractional CMO services. As Integrated Brand and Marketing Partners, we help our clients build contextual relevance, give form to their brand Identity and scale quickly.
We bring >100 person-years of collective Digital Marketing expertise and manage over 10 brands in the US$ 1-10 Million value range.
Your digital transformation and automation roadmap will mirror your overall growth plans. We'll design an optimal set of solutions that'll help you meet your current and future customer needs in a phased manner.
Automation & RPA Solutions
Our consultants will help you identify the right processes to automate both across the company or by department.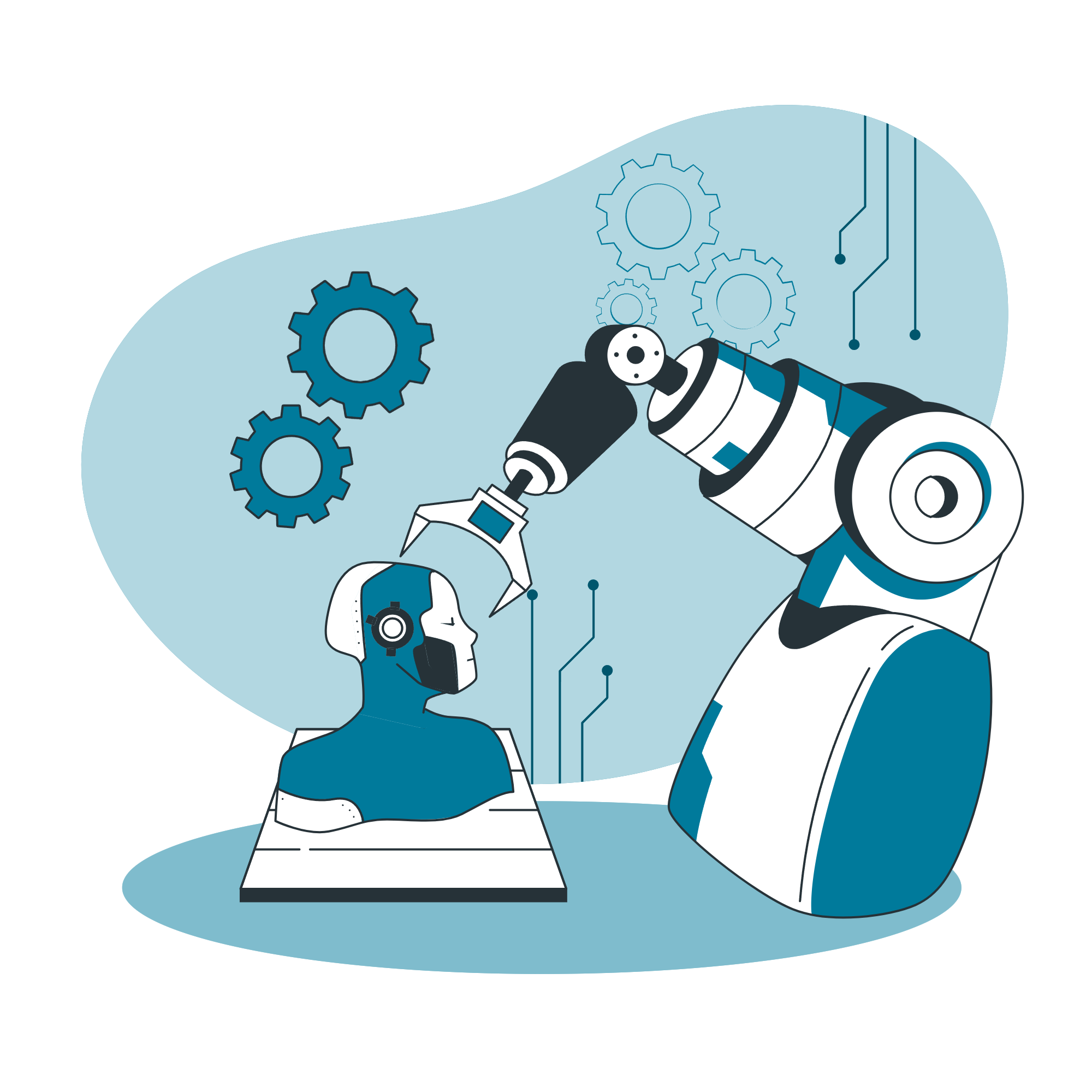 Review
Client Testimonials
We work very closely with the Digitech Team to migrate several of our legacy systems to the cloud, on the AWS platform. The consultant we worked with played a key role in helping us not only choose the right AWS solutions but also save on costs by choosing the right solutions. Today, sitting in the global HQ, we're able to analyze shop floor data from our factory locations across the world.
CIO of a Global Manufacturing Company - Headquartered in Chicago, IL.
We partnered with Team Digitech Labs a few years back when there was a crying need to digitalize our entire supply chain management workflow to make sure our business was on track while the team was remote. Digitech helped us not only with digital transformation across the value chain, they also helped us setup cutting-edge-AI-Powered advanced analytics and video analytics to enhance our ability to garner insights from data. Overall, we were super impressed with their speed and quality of delivery.
Head Of Digital Transformation - Asia-based Snack Manufacturing Company
The key advantage of working with Digitech revolves around the domain and technology experience of their subject matter experts. That truly comes in handy when you want to transform fast, yet get the implementation right the first time.
Founder & Head of Strategy - A Omni-channel Retail Company, headquartered in India
We had an urgent requirement to modernize our technology stack and transition from our legacy databases to a modern, cloud-based platform. Digitech SMEs demonstrated excellent understanding of our Digital Transition asks. They engaged proactively and delivered a solution that prepared us for tomorrow in planned time. I would look forward to engage with them on my future requirements in digital transitioning or transformation.
Director-IT, Northwest University.
We have been working with multiple top and established IT Consulting companies to help with our digital resource requirements. We found Digitech Labs to be a listening partner, who tries to understand our requirements better. This has resulted in our technical teams gaining faster closures with Digitech Labs with reduced time/effort on selecting digital resources.
Product Engineering Head, Fortune 100 Company.
I've seen Digitech Labs demonstrate both the ability and agility to enable their customer's digital requirements. Their SME-led approach and their core Cloud expertise, combined with their product level collaboration with specialized Digital start-ups, sets them apart and lends a razor-sharp focus to delivering for their customers.
Jim Dubois
Former CIO, Microsoft
Need any help with the projects?