Cloud Strategy & Cloud Migration with Digitech Labs
When you are moving legacy applications to the cloud, the thinking often is primarily about cloud infrastructure. With Digitech Labs, we help you design an end-to-end cloud migration strategy that ensures that your applications are optimized for the cloud, in addition to ensuring the cloud architecture is optimal. 
‍
It is key that your modernization efforts meet your operational and strategic objectives. Digitech Labs' expert consultants will help you design best-fit solutions to meet your business objectives. Additionally, cloud migration is a journey, not a destination. We design a cloud migration roadmap for your organization. 
Digitech Labs helps you build a cloud migration roadmap that is future-proof.
Cloud Migration and Cloud Strategy Roadmap
Cloud is not a choice but a necessity to future-proof your business and leverage digital transformation technologies such as Big Data & Advanced Analytics, RPA, AI and more.

Digitech can help you with the right strategy, tools and processes to ensure a smooth transition from on-prem to cloud or multi-cloud environments based on your business needs.

Benefit from the agility, flexibility and scalability of the cloud to push the limits of your business with Digitech Labs' cloud strategy roadmap building process.
Efficient Migration that keeps in mind operational objectives
Digitech uses an Agile, DevOps approach for your migration to the cloud to ensure your transformation into a next-gen business is fast and without any hiccups.
We work closely with your teams to align the processes for greater efficiency and improve adoption across functions.
We deeply understand your business and strategic objectives and work backwards from there to design a migration roadmap.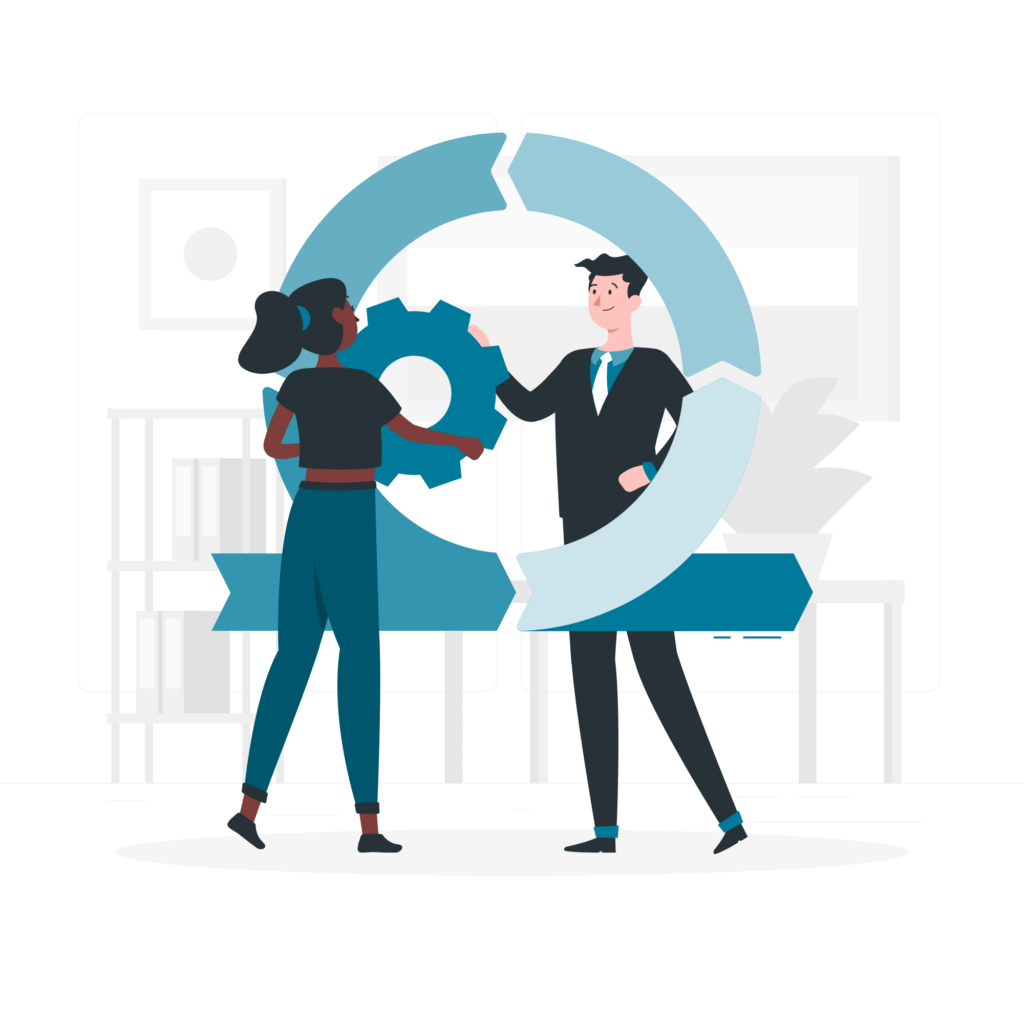 Data Migration done right
The migration process poses the risk of data loss due to some services being unavailable or the possibility of a breach.

Digitech Labs ensures data protection through data governance and security such as encryption and privileged access management, while also complying with relevant regulatory standards.

Migrating to the cloud is not only about moving your applications. Next-generation data management practices are needed to ensure critical business data is "shifted" as well without any errors.
The move to the cloud may be transformational but not without its challenges, one of them being the need for your current environment to communicate with the new cloud environments. 

Digitech ensures that your different environments — on-prem and multi-cloud — are seamlessly integrated and interoperable.

Just "lifting and shifting" applications and data don't work. It requires a solution architect to ensure the migration process is smooth.
Ensure Compliance for Multi-Cloud Environment
Manage complex compliance and risk management through automation, standardization and continuous monitoring, generate timely audit reports and get a unified view of organizational cloud inventory.
Digitech Labs' experience and expertise in streamlining multi-cloud operations and cloud governance gave us the confidence from the get-go.
CIO of a fast-growing healthcare and life sciences company
of companies use multi-cloud services
* Source: Information Week Survey with 1200+ CIOs
of companies use some kind of cloud-based applications
of companies believe that cloud-security is a critical skill area while migrating to the cloud.
Need any help with the projects?